The Attitudes Related to Trauma-Informed Care (ARTIC) Scale has been approved for inclusion on the California Evidence-Based Clearinghouse for Child Welfare, a nationally recognized registry of evidence-based practices and measurement tools recommended for use in child welfare settings. CEBC's mission is to advance the use of those practices and tools in child welfare settings by identifying, selecting, and maintaining an online clearinghouse of the tools.The ARTIC Scale is one of the first and most widely used measures of trauma-informed care (TIC). Broadly cited in the empirical literature on TIC, it has been administered to an estimated 30,000 respondents in human service, health, and education settings since it was developed in 2016.

The ARTIC measures professional and para-professional attitudes favorable or less favorable toward TIC and is available via an online platform that offers user-friendly, automated administration, analysis, and reporting for both the organization and its individual staff. It also is available in paper-and-pencil format.

The ARTIC is the first measure specific to TIC to be included on the CEBC. While there are many TIC assessment tools available, very few have been psychometrically validated, and only the ARTIC has been accepted to the CEBC.

When evaluating that status of TIC in an organization or system, use of an evidence-based tool such as the ARTIC makes it much more likely that you are actually measuring what you want to measure and that your results will be meaningful. Many organizations spend precious time and energy on program evaluation, then realize that the tool they used does not clearly help them decide what to do next.

The CEBC rated the ARTIC Scale as "Psychometrics Demonstrated" on their Measurement Tool Rating Scale. This rating denotes a tool that has one published, peer-reviewed study that establishes the measure's psychometrics (e.g. reliability, validity, sensitivity, and specificity).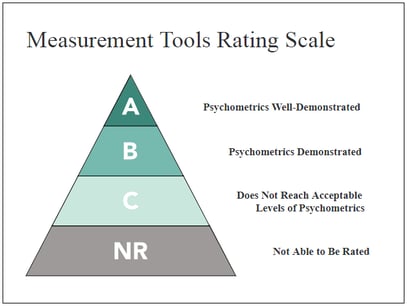 A second validity study on the ARTIC has been accepted for publication and will be available online soon. This would make the ARTIC eligible for the highest rating of "Psychometrics Well-Demonstrated."

To learn more about the ARTIC Scale and how it can support your TIC program evaluation, schedule a call with an ARTIC Consultant.